Presented By The Princess Theatre, QUIVR & Brisbane City Council
Radical Habitat
(AUS)
Wed 6 Apr - Tue 17 May 2022
QUIVR Residency
Event Passed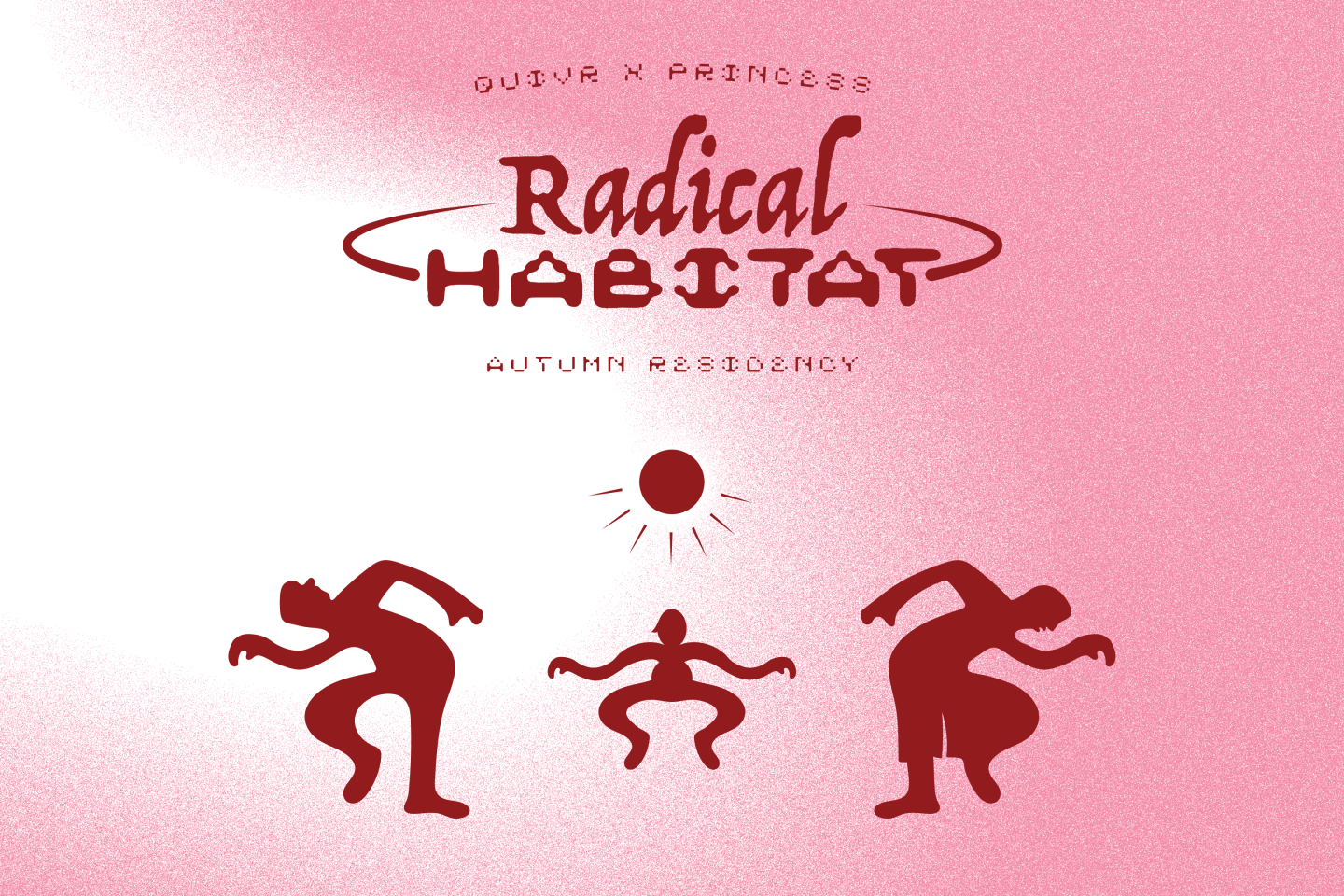 Date / Time
In The Courtyard & Gallery
Doors 5:00PM
Licensed All Ages
Start 5:00PM
In The Courtyard
Doors 5:00PM
Licensed All Ages
Start 5:00PM
In The Gallery
Doors 6:00PM
Licensed All Ages
Start 6:00PM
In The Gallery
Doors 6:00PM
Licensed All Ages
Start 6:00PM
In The Gallery
Doors 4:00PM
Licensed All Ages
Start 4:00PM
In The Main Auditorium
Doors 6:00PM
Licensed All Ages
Start 6:00PM
---
Info
General Admission
Licensed All Ages
---
---
Event Passed
The Princess Theatre + QUIVR are pleased to launch Meanjin's newest sanctuary for expression, movement and release; Radical Habitat.

Radical Habitat is our community-driven music event series - an offering of immersion and an exploration of Meanjin's thriving music ecosystem forged by QUIVR.

The Autumn instalment of Radical Habitat will see 7 events take place at The Princess over Autumn, with each event functioning as a microcosm of the greater Electronic music, Traditional folkloric African Music & Jazz music ecosystem. Experience the output of prolific tastemakers and rising talent, all of which contribute to the depth of our music community.

The vastly different areas of The Princess Theatre will be utilised to create unique expressive environments and invite different experiences of sound. From the familiarity of our open-air Clarence Courtyard to the intimacy of our upstairs Gallery Bar, each space its own biome, making each event a unique journey.

With community and accessibility as the foundation of Radical Habitat, these events will be free entry. We will be releasing further information regarding individual events in the coming weeks.

We're honoured to be the spirited home for Radical Habitat and we look forward to sharing these experiences with you all.
Radical Habitat is proudly supported by Brisbane City Council.