Presented By Performing Lines, The Princess Theatre & Brisbane Festival
Enemies of Grooviness Eat Shit (Postponed)
(AUS)
Wed 15 Sep 2021
Thu 16 Sep 2021
Fri 17 Sep 2021
Betty Grumble
Event Passed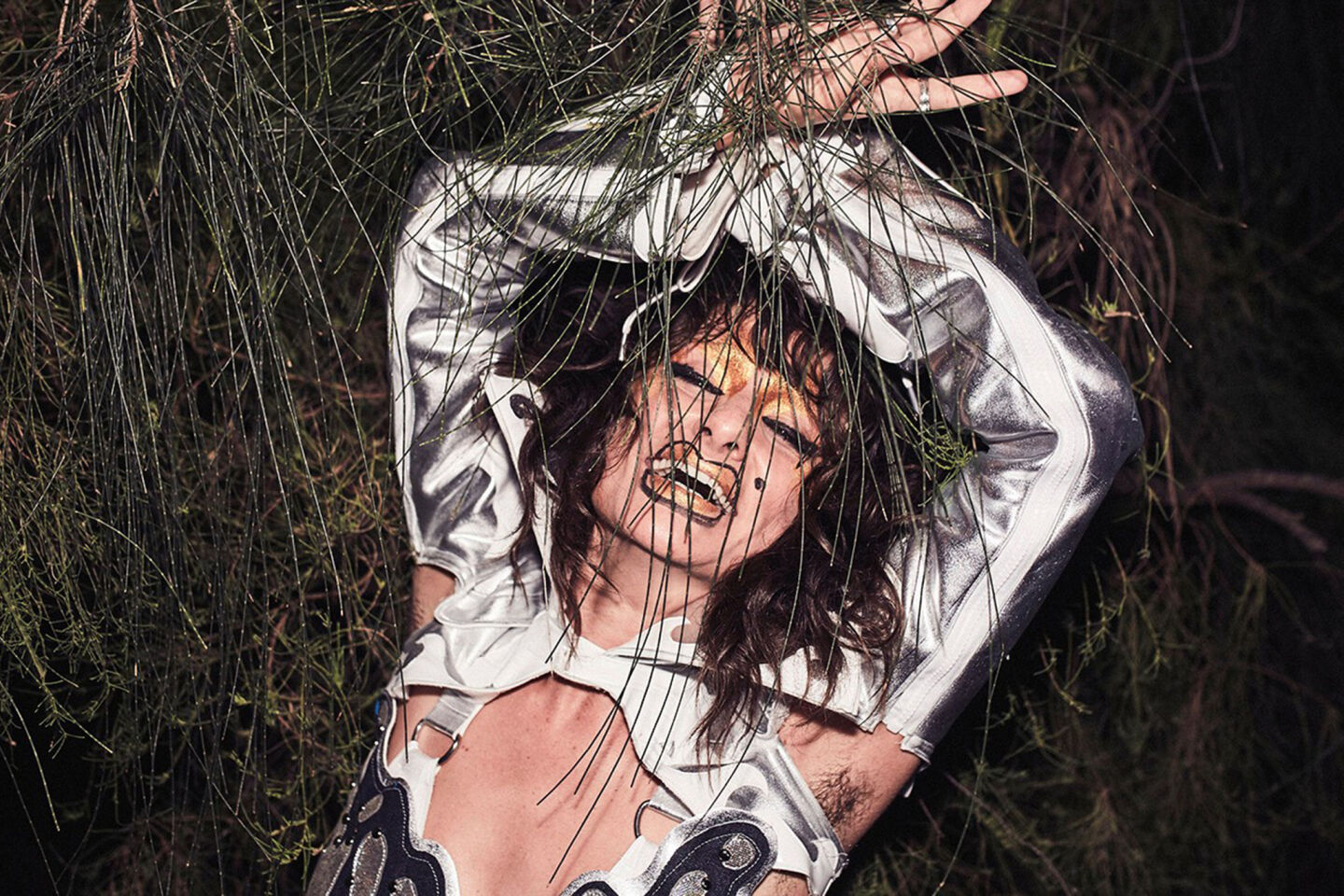 EVENTS POSTPONED
Enemies of Grooviness Eat Shit by Betty Grumble, scheduled to take place on Wednesday 15, Thursday 16, and Friday 17 September 2021 at The Princess Theatre has been postponed.
We are working to reschedule the event and will announce new dates as soon as possible. Your tickets will be valid for this new date when announced. If you require a refund, please follow the steps here.
---
"Transformative and WILD. See Grumble" – Peaches
Your lovingly local hysterical heretic and person of interest Betty Grumble is back with her new offering, Enemies of Grooviness Eat Sh!t, a deep dive into grief, pleasure and justice.
Grumble continues her quest for world-saving and lovemaking via our ancestors of rock 'n' roll, poetry and protest in this all-singing, all-howling cabaret du Sex Clown. This is the show she performs instead of an assassination, where laughter is sharpened to a blade, and the body, a feeling tonic.
Grumble invites us to join forces for and with to become nature, a composting composition, a genre smash of corporeal ceremony and radical ritual.
This is a space for the trouble, a place for recognition and a raising of the vibration towards equal parts hope, love, flesh and rage energies.
This show is strictly 18+. It contains explicit full-frontal nudity, sexual acts and sex scenes, discussions of intimate partner violence, sexual violence, ecocide, death, grief, and strobe lighting.
Enemies of Grooviness Eat Shit is produced by Performing Lines and supported by the NSW Government through Create NSW, and the Australian Government through the Australia Council for the Arts; its arts funding and advisory body, and is presented in partnership with Brisbane Festival, a Queensland Government and Brisbane City Council Initiative.This project was originally supported by The Red Rattler Theatre.
Open Season is supported through Tourism and Events Queensland, the Queensland Government through Arts Queensland, and both the Live Music Australia Fund and the Restart Investment to Sustain and Expand (RISE) – initiatives of the Australian Government.