Frequently Asked Questions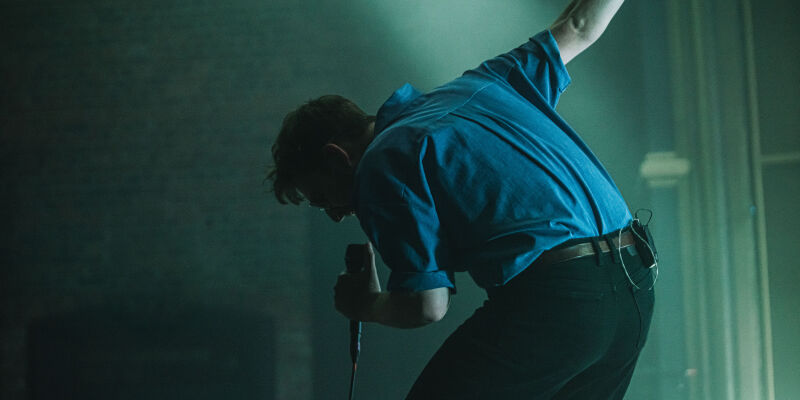 Curdin Wullschleger
Accessibility
Everyone is welcome at The Princess, regardless of your needs. We will try our best to support you to have a wonderful time with us.
Please visit the accessibility section of our website for more information (click here).
Gig Info
Ticket Sellers
The Princess will primarily be ticketed through Ticketmaster, but occasionally we'll sell through Oztix, Ticketek, Moshtix, Humanitix, Eventbrite or QTIX. If you see a ticket for sale from an agency that you're not so sure about, best to give us a call to check before purchasing or check the event page for that show on The Princess website.
Sold Out Events
If an event is listed as 'sold out' on our website, then it generally means no tickets will be available from the door. Once a show has sold out you'll be able to join the waitlist via the event page, then you'll be the first to know if we release tickets.
If you're looking for resale tickets, you can try Tixel.
Refunds
We can't offer you a refund or an exchange if you simply change your mind, but we can point you to the ticket reselling service, Tixel.
All refund requests need to go directly through the ticket agency i.e. Ticketmaster, Oztix, Eventbrite, etc.
Door Sales
Gigs that aren't sold out usually have a small ticket allocation available from the Box Office on the night. Sorry, we cannot hold tickets for you if you call us. First in, best dressed.
Ticket Collection
When you buy a ticket online you can choose to collect from the Door. Tickets can be collected from the Box Office once doors open on the night of the event. Bring photo ID and the bank card you used to purchase the tickets.
Age Restrictions
Age restrictions are determined by the promoter or band who has hired the venue for the event. For 18+ events, we don't check ID when you buy a ticket, but we do check it on the door. See below for more information about the types of events we host.

Payment Methods
If you're buying a ticket through Ticketmaster or Ticketek, they accept AMEX, Visa, Mastercard, Paypal, Afterpay, and Ticketmaster Gift Cards.

Afterpay is a payment method which allows you to pay for your tickets in four instalments every two weeks, interest free.

Gig Gift Cards
Give the gift of live music with a Ticketmaster e-Gift Card. Available for purchase online and valid for all shows ticketed through Ticketmaster, this gift card is the perfect present for the music lovers in your life.
Gig Types
GA Standing & GA Seated - 18+ Only
There is no allocated seating at this type of gig. Get to the venue early so you can find a great location for you and your buddies. Sorry kids, '18+ Only' means minors aren't allowed full stop, not even with a guardian, and this includes babies.
GA Standing (18+) & Reserved Seated (LAA)
These gigs are similar to the above but folks aged 6-18 will be seated on the mezzanine, and those 18+ and over are downstars on the floor. It is recommended those aged 6-13 attend with a parent or guardian, and that they buy a reseved seating ticket with their child.
Reserved Seating - Licensed All Ages (LAA)
If you're coming with friends, best buy your tickets together. Alcohol will be served at the event but our staff reserve the right to check your ID at the time of purchase.
We have a strict no babes in arms policy and children under the age of 6 are not permitted in the venue. Each human over the age of 6 attending a seated gig needs a ticket.
Reserved Seating - 18+ Only
You will be allocated a seat at the point of sale. If you're coming with friends, best buy your tickets together. Seating plans change for every event, so check it at the point of sale on the Ticketmaster website.
Persons under the age of 18 are not permitted in the venue and you will be asked to provide ID at the door.
Refunds & Reselling Tickets
We don't issue refunds or exchanges if you change your mind or get Covid however, we've partnered with Tixel which is a completely safe and legitimate ticket reselling website that you can use. You will never buy or sell a ticket for more than 10% of the original purchase price.
SCALPING & TICKET SCAMS
Ok listen up folks! Really important information here… we've had some really sad people get scammed on their tickets and we really don't want that to happen to you.
Please make sure you aware fully aware of all of the information regarding reselling tickets.
Resale sites such as Viagogo & Stubhub are not official resellers and are NOT endorsed by our venue.
It is very possible that you will be substantially overcharged and that the tickets may not even be valid tickets. If you purchase tickets through this avenue, you do so entirely at your own risk and there is nothing we can do to help you if your ticket doesn't scan.... Trust us - it happens at every show and it sucks. If it doesn't scan, then you've been scammed.
Do NOT buy tickets from someone in the comments on Facebook. You will be scammed.
The only legitimate place to buy resale tickets, or sell your tickets if you can't make the show, is Tixel.
What to Bring
Your Ticket
As long as we can clearly see the barcode on your phone, you're all set and there's no need to bring a paper ticket with you. If you can't see your ticket, we can reprint it for you at the Box Office when you arrive for the show.
Dress Code
No steel caps or thongs (shoes) permitted. Other than that, just be comfortable and happy. Shorts, hats, skirts, heels, sneakers are all fine.
Photo ID
All patrons in possession of an 18+ ticket will need to show some form of photo ID to gain entry to the venue. A physical drivers licence, 18+ card and passport are all acceptable forms of physical photo ID, as is a digital licence through the QLD Governments app. You can read more info about digital licences here.
Merch
For most gigs, the bands will be selling merch, and most accept cash and card. As we have no cloak room (see below), whatever you buy you need to keep on you all night.
No Cloak Room
Since nobody wears cloaks anymore (and it's Brisbane) we don't have a cloak room. What you bring with you must stay with you during the event and you're responsible for the care of your own stuff. Big bags are fine, but you'll have to carry it around all night.
No Cameras
Please leave your DSLRs at home as they will not be accepted into the event unless you have an official photographer's pass.
Lost & Found
If you've lost your stuff, and it's been handed in, we'll happily hand it back. Call us Mon-Fri, 9am to 4pm on (07) 2104 3833 or message us on Facebook to see if we have your goods.
Venue Info
Parking
There is no on-site parking at The Princess. You can find some on-street parking in the surrounding areas but it's pretty limited. There is a paid, undercover car parking at Princess Parking (not affiliated with The Princess Theatre).
Public Transport
South Bank Train Station is the closest train station to The Princess and is less than 15 minutes walking distance. The closest busway station is Mater Hill. More information on how to route your trip can be found at translink.com.au.
Set Times
We can only estimate the performance start time for each event. This information may not become available until the day of the show and is subject to change. To avoid disappointment and confusion we advertise the door time on our website and on your ticket, and we advise you to arrive close to this time.
Door Time
Generally, we'll open the main doors 30 minutes to an hour before the show starts. Come and enjoy a beverage or two with us before the gig kicks off.
End Time
We can only estimate the finish time of an event because sometime artists just love to keep blowing our minds for hours. Bedtime for all ages gigs is usually 10pm. 18+ gigs wrap anytime between 11pm and 1am.
The After Party
The lights may go on but don't feel you need to leave straight away. Our bars will remain open for a little bit after the gig. The Princess is also in the middle of South Bank's entertainment hub so there are plenty of places to keep the party going.