Presented By Cluster Arts & The Princess Theatre
Bite Club: The Xmas Edition
(AUS)
Briefs Factory & Sahara Beck
Event Passed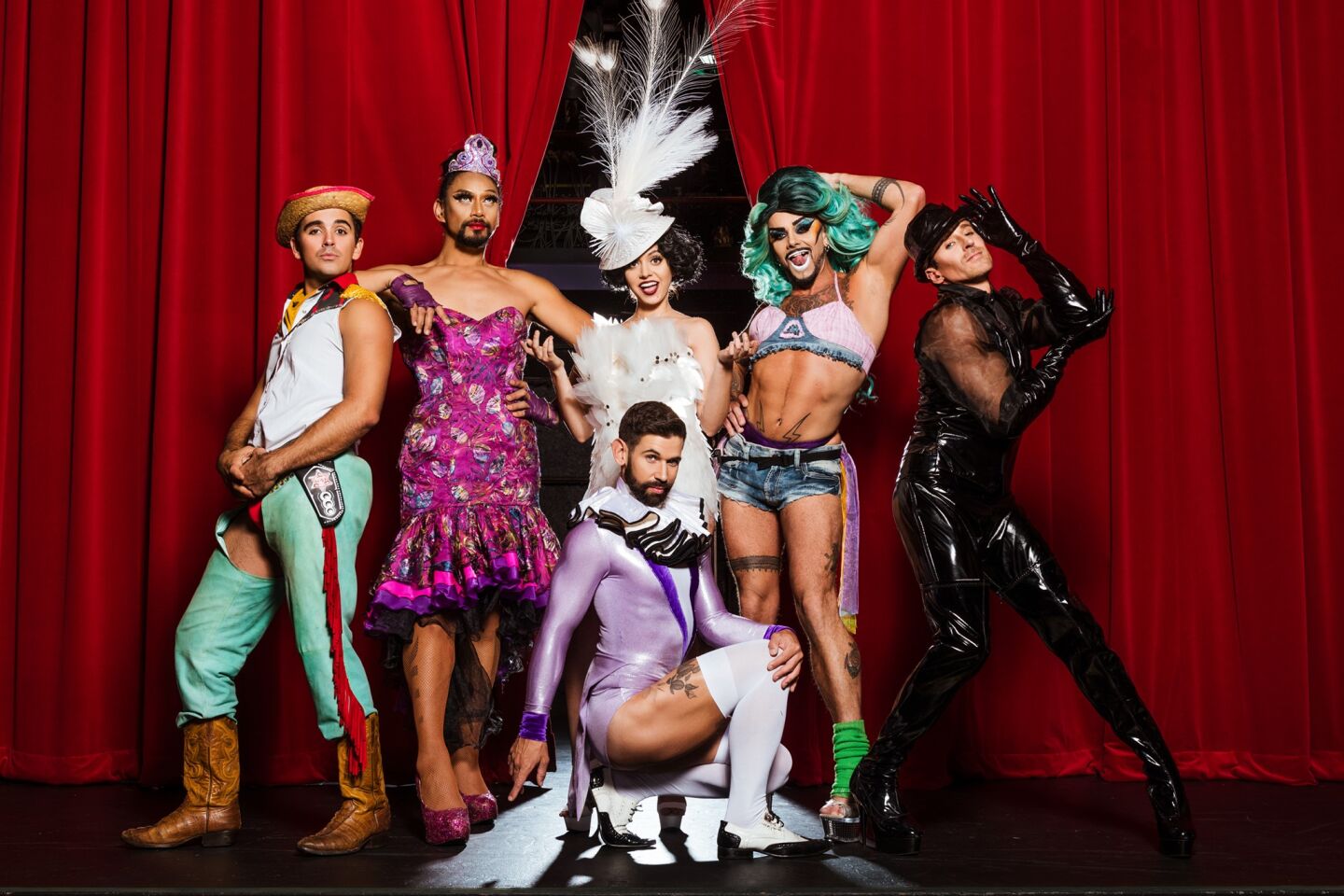 Date / Time
New Show Added
Start 8:00PM
---
Info
Cabaret Seating + Theatre Seating
18+
---
---
---
Event Passed
IMPORTANT EVENT UPDATE
Thought we were done with Covid cancellations? Well guess again!
Bite Club's main girl/MC Shivannah is currently in Adelaide working on another show, and over the weekend it was declared a hotspot. She's now found herself trapped there until 1am on Monday 13 December when border restrictions ease. We've done everything we can to get Shiv home, but as she's irreplaceable and vital to the show we're left with no choice but to cancel our Saturday 11 and Sunday 12 December performances.
We know this is a HUGE blow and inconvenience to you, our loyal patrons who have stuck by us for the past 2 years of struggles. If you had a ticket to one of the shows over the weekend, we hope you can still come, and we've just released a brand-new show on Wed 15 December, OR there are still a few tickets available to the shows on Thu 16, Fri 17 and Sat 18 Dec! Please check your emails from Ticketmaster for the discount link to the Wednesday show.
Cancelling these two performances has had huge financial implications on the both us as the venue and Briefs Factory. To show support and give cheer over the Christmas period, the Briefs boys have put together the 'SHARE OUR BRIEFS' campaign. If you are interstate, overseas, or can't make it to Bite Club, you can buy a ticket and have it donated to a person less fortunate than you.
We believe in making the arts accessible to everyone. A gift that keeps on giving – your ticket donation means someone who normally can't afford to come see shows, can have an experience of a lifetime. For more information on this, please contact kate@clusterarts.com.
All shows next week are proceeding as normal with no changes, and tickets to the Wed 15 Dec shows, plus final tickets to the other three shows Thu 16 - Sat 18 are on sale now!
Regarding refunds to the shows on Sat 11 & Sun 12 Dec, you don't need to do anything; Ticketmaster will issue a refund for your tickets onto the original credit card you used to buy your tickets.

---
Brisbane's award-winning cult-cabaret mischief mongrels and heart-stopping hooligans Briefs Factory, are back, making their Princess Theatre debut with the much celebrated headliner and sainted songstress Sahara Beck.
Australia's infamous theatre thugs and carnie queens are serving up their signature concoction of circus, drag, burlesque and comedy in a silly, sassy and sexy showcase. Sahara and her rollcall of Brisbane's maven muso's team up with the Briefs boys and throw down an arty party like no other. We've checked twice and this show is definitely on the naughty list.
If your holiday season is in need of a good dose of art, spirit and decadence, this fabulously festive and gloriously risqué show will leave your baubles sparkling and Xmas spirit over flowing. The Carol Lloyd award winning Sahara Beck armed with her band and backed by her Briefs boys will string you along and gift wrap your Bite Club experience with a cheeky mistletoe overhead.
For all group bookings and private events, please contact Harry at The Princess office.
If you have purchased a table and someone in your group has dietary requirements (including vego, vegan, dairy free, gluten free, nut free, and so on) we kindly remind you to complete the this form on behalf of your group at least 72 hours before your show date. Please note if you don't provide us with your dietary requirements, we may not be able to cater to your group appropriately.
Ticket Inclusion:
VIP Cabaret Experience - $119 (must purchase whole table of 4):
1x VIP seat at cabaret table at the front of the venue
Shared grazing platters & hot canapes for the table
Bottle of premium wine (your choice of red, white or sparkling) OR a jug of Casamigos Tommys Margarita for the table
First Row Mezzanine Theatre Seat - $79:
1x Premium seat in the very first row of the mezzanine, some of the best seats in the house!
Premium Theatre Seat - $65:
1x Premium Seat with the full show experience
As of 17 December 2021 it is a Queensland State Government mandate that patrons, staff and artists above the age of 16 need to be fully vaccinated with an approved Covid vaccine to enter The Princess Theatre. Please do not purchase a ticket to this event if you will not be fully vaccinated by this performance date. You will need to provide proof of double vaccination upon arrival at the venue and patrons who fail to do so will be refused entry. More information about this can be found here.