Presented By The Princess Theatre, Handsome Tours & Top Shelf
The Necks
(AUS)
Playing Two Sets
Event Passed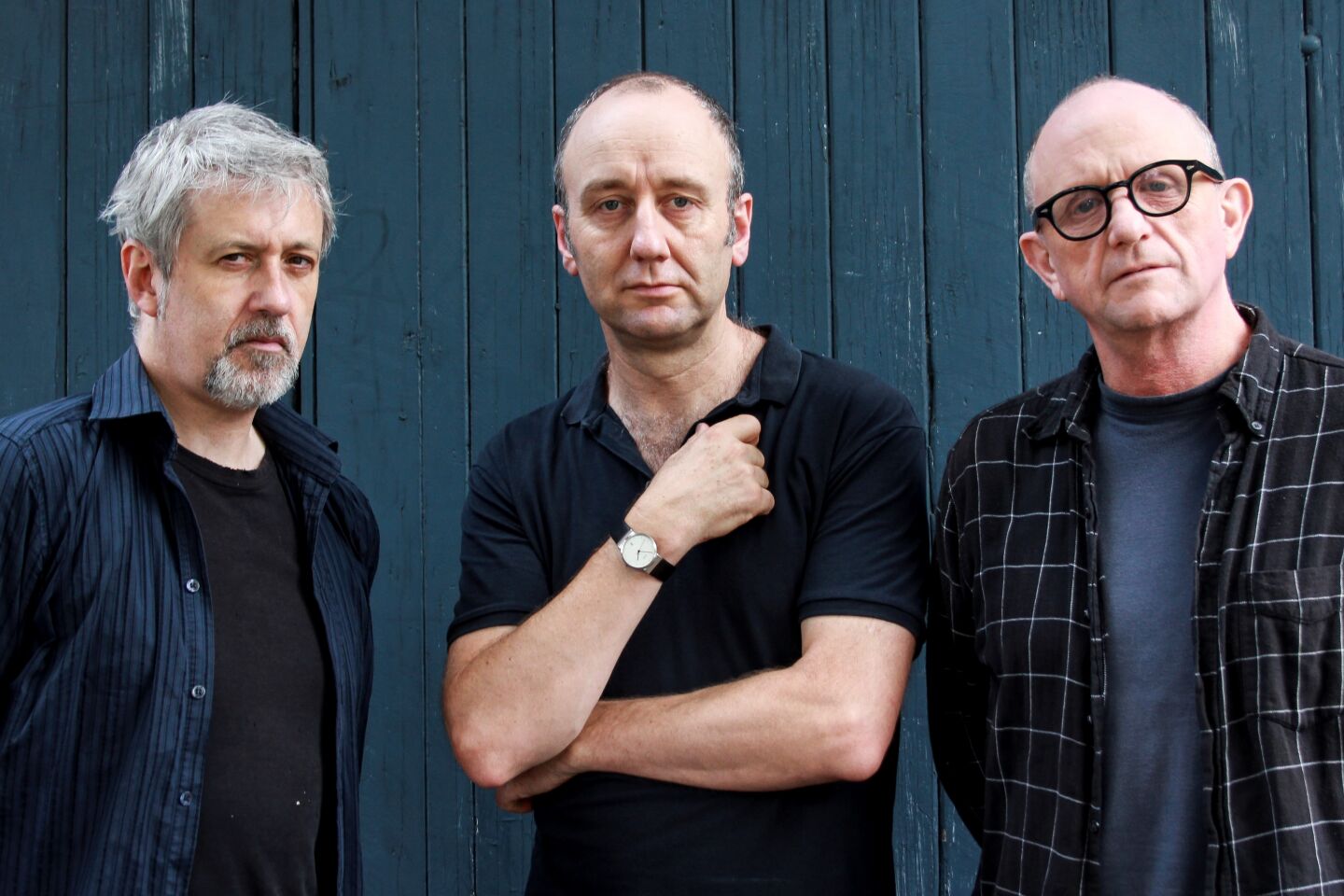 Date / Time
Doors 7:00PM
Licensed All Ages
Start 8:00PM
---
Info
Reserved Seating
Licensed All Ages
---
---
---
Event Passed
IMPORTANT INFORMATION FOR TICKET HOLDERS...
We know it's a weird time right now, so here's some important information to help us all have a safe and fun time together.
To kick it off, if you are feeling unwell or experiencing symptoms of Covid-19 - please reconsider attending this event.
The Princess will be operating under the guidelines of Queensland Health, and we ask you to kindly follow the instructions of staff and security at all times. Let's all work together on this, friends.
Everyone entering the venue (including staff, the artists, security, roadies, merch sellers and of course patrons) must be double vaccinated (if you're triple vaxed, even better!) and show proof of this upon entry when checking-in.
Please remember to bring a mask with you. You'll be required to wear your mask at all times when inside, unless you're eating or drinking.
When you're not in your seat we ask that you please do your best to uphold social distancing measures.
We're still operating at a reduced capacity so there will be heaps of room to spread out and socially distance.
After every event we've been deep cleaning the venue and during gigs we're regularly sanitising surfaces and cleaning bathrooms.
That's all from us. We hope this information is helpful and we're looking forward to seeing you at the show!
---
Seeing The Necks in concert is an experience like no other. Chris Abrahams, Tony Buck and Lloyd Swanton - these three master musicians, who take to the stage with nothing prepared in advance - set out investigating a humble musical notion and then over the course of pieces which sometimes go for an hour or more, conjure textures and aural illusions that defy description.
From their unambitious beginnings in a rehearsal space over thirty years ago, The Necks are now in demand around the world and consequently have to pack their performances in their native Australia into the early part of each year.
In recent times The Necks have enjoyed a symphony orchestra improvising behind them in a concert hall down a Polish salt mine, performed a double bill with the Art Ensemble of Chicago, received the Richard Gill Award for Distinguished Services to Australian Music, opened for Nick Cave, played on album releases by Underworld and Swans, and performed in a Finnish church carved out of solid rock.
"One of the most important bands Australia has ever produced. Their influence on musicians across the musical spectrum has been profound… Physical, abstract, cerebral… but deeply moving" - Rolling Stone
OPEN SEASON IS SUPPORTED THROUGH TOURISM AND EVENTS QUEENSLAND, THE QUEENSLAND GOVERNMENT THROUGH ARTS QUEENSLAND, AND BOTH THE LIVE MUSIC AUSTRALIA FUND AND THE RESTART INVESTMENT TO SUSTAIN AND EXPAND (RISE) – INITIATIVES OF THE AUSTRALIAN GOVERNMENT. YOUNG FRANCO FEATURES AS PART OF THE BRISBANE'S CITY COUNCIL'S WINTER SESSIONS, DELIVERED BY QMUSIC AND IMMERSE EVENTS.
As of 17 December 2021 it is a Queensland State Government mandate that patrons, staff and artists above the age of 16 need to be fully vaccinated with an approved Covid vaccine to enter The Princess Theatre. Please do not purchase a ticket to this event if you will not be fully vaccinated by this performance date. You will need to provide proof of double vaccination upon arrival at the venue and patrons who fail to do so will be refused entry.