Presented By Billions & The Princess Theatre
Tropical Fuck Storm (Postponed)
(AUS)
With Special Guests
Event Passed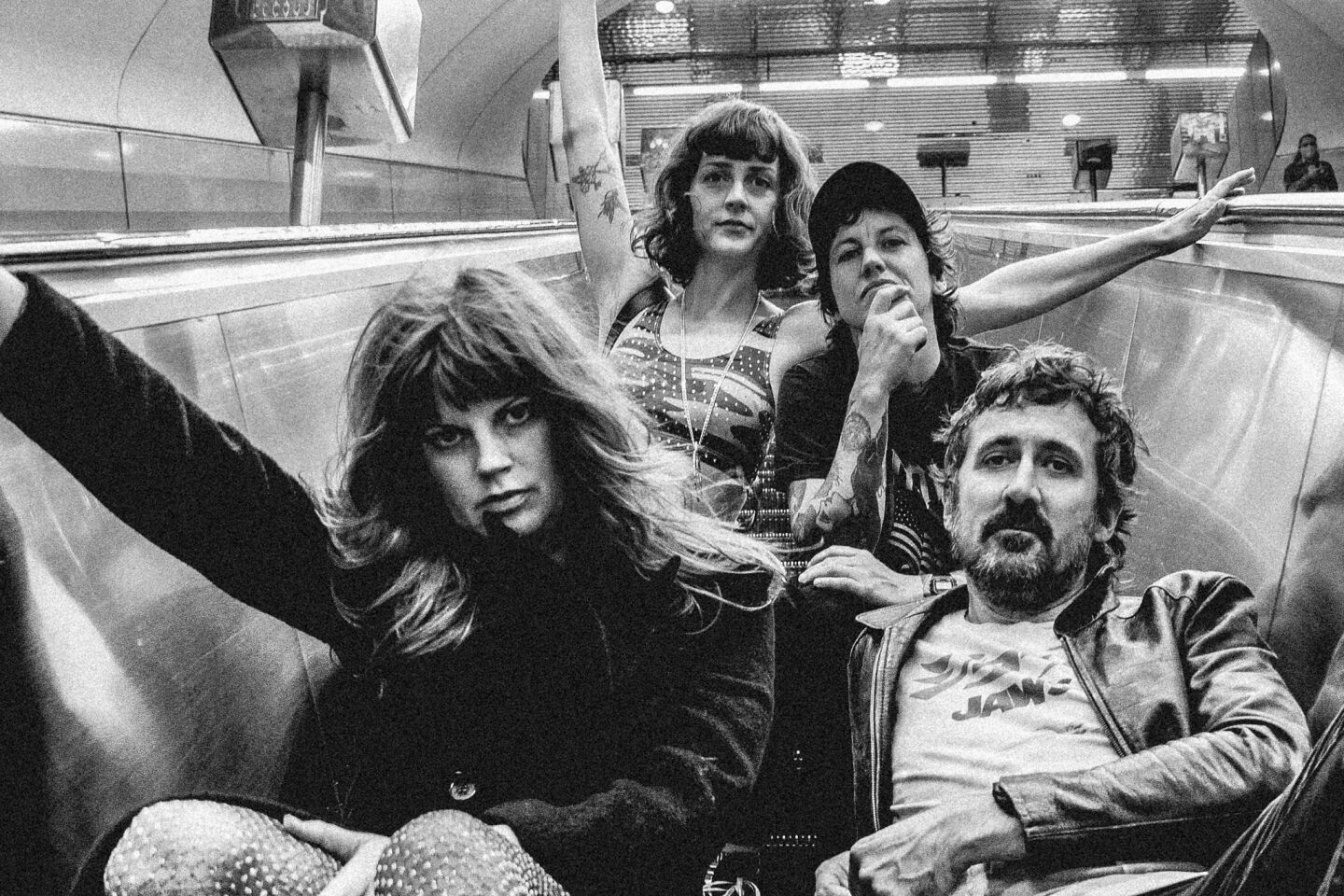 ---
Info
GA Standing Downstairs
Reserved Seating Upstairs
18+
---
---
---
Event Passed
EVENT POSTPONED (Date TBC)
We're working to reschedule TFS for early next year, and we'll let ticket holders know as soon as it's been confirmed. Thanks for your patience!
---
Tropical Fuck Storm have returned with studio LP number three, Deep States, due out August 20 via TFS Records.
Known for their brain melting, mind altering live shows, this tour will be fans first opportunity to hear new songs live.
Deep States mines familiar ground as well as new cultural terrains, while digging deeper into the subjective state of contemporary panic. Over the last five years, you didn't have to be conspiratorial to see the conspiracies everywhere you turned; and Liddiard, Fiona Kitschin, Erica Dunn, and Lauren Hammel, the Tropical Fuck Storm collective, know how to make friends with the strange. They invite our paranoia and fatigue. "It's a permanent state," Liddiard sings, "war made the State, the State made war, what's the point of worrying 'bout it anymore?"
Most of us have lived some inner Tropical F Storm over this past year and a half, summed up perfectly with their first single of 2021 G.A.F.F.
Open Season is supported through Tourism and Events Queensland, the Queensland Government through Arts Queensland, and the Restart Investment to Sustain and Expand (RISE) Fund – an Australian Government initiative.