Presented By The Brisbane Dialogues in collaboration with newDEMOCRACY
A Big Dialogue
How To Fix Democracy?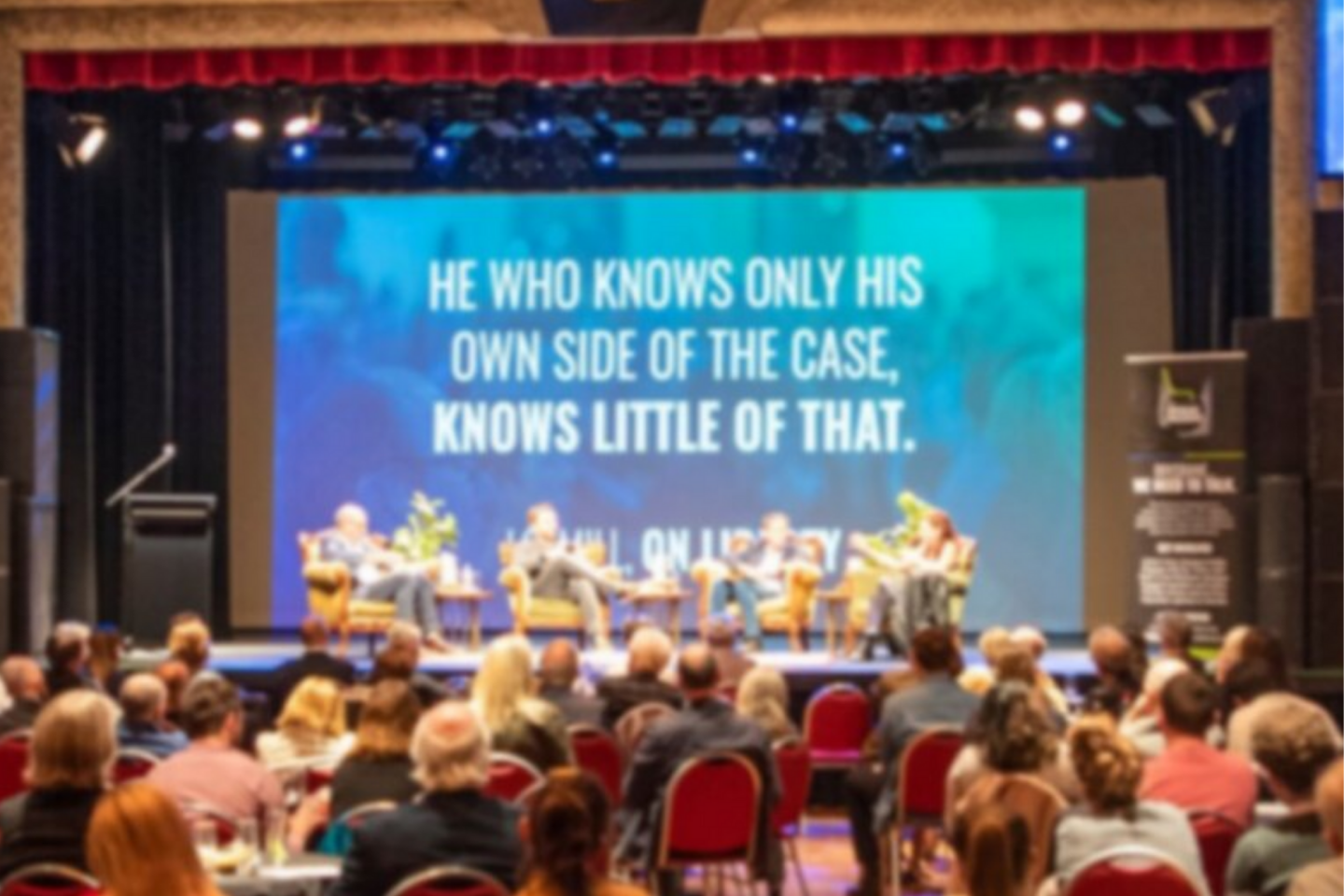 ---
Info
General Admission Seating
Licensed All Ages
---
---
---
Most people agree that democracy in Australia and elsewhere has serious challenges and flaws, which must be faced if we are not to drift, or be forced, into worse alternatives.

The Brisbane Dialogues, in collaboration with newDemocracy Foundation, is pleased to present a Big Dialogue to refresh and update thinking on the biggest and oldest question society has always faced - how best to govern ourselves?
"Many forms of government have been tried, and will be tried in this world of sin and woe. No one pretends that democracy is perfect or all-wise. Indeed it has been said that democracy is the worst form of government except for all those other forms that have been tried from time to time ..." Winston Churchill, 1947

THE DISCUSSION
This Big Dialogue will attempt to identify what the biggest problems are and what can be done about them. As always, we will have a small number of panelists with widely-differing perspectives to facilitate an in-depth, long-form discussion, in a congenial, conducive setting. The discussion will be moderated to keep it focussed on a limited number of themes or topics.
SPEAKERS
Confirmed speakers so far are:
AJ Brown, professor of public policy and law in the School of Government & International Relations, Griffith University, board member of Transparency International
David Fagan, author and communications professional, former Editor-in-Chief of Queensland Newspapers
Iain Walker, CEO of newDemocracy Foundation
Others will be announced soon.
"The aim of argument, or of discussion, should not be victory, but progress." Joseph Joubert, French Romantic/Enlightenment period writer


AUDIENCE PARTICIPATION
Links to reading materials will be distributed in the lead-up
Guests will be able to submit questions for the speakers by SMS before and during the stage discussion
The Princess Theatre in cabaret table format on the main floor is congenial for social discussion before and afterwards
Come early, on your own or with friends, family and colleagues; stay late and carry on the discussion
Speakers will be invited to mingle with the audience after the stage discussion
Review the discussion from the high quality video recording included in the ticket (no live stream)
Really get involved - volunteers always needed!
Escape the small screen for a proper, real, live, physical, in-person, multi-speaker event on the big stage at the wonderful Tivoli.
EVENT DETAILS
Doors open: 6:00pm til late
Dialogue: 7:00pm til 8.30-8.45pm
Date: Mon 22 Nov 2021
Venue: The Princess Theatre, 8 Annerley Rd, Woolloongabba Qld 4102
For further information about how to buy tickets please visit the Brisbane Dialogues website.
The Big Dialogue will start at 7pm sharp, so please arrive no later than 6.45pm and preferably earlier to have a snack and drink and talk to fellow guests.
After the dialogue on stage, the speakers will be invited to join guests at tables for relaxed follow-on discussions. Black (premium) ticketed guests will be seated towards the front and will enjoy the best opportunity to engage with the speakers.
All guests will be able to socialise at the bars or tables and carry on the discussion until late, at the discretion of venue management.
The Princess has four bars, at least three of which will be open from 6:00pm until late. [Note that food catering details are still to be finalised.]
This is a family-friendly event and teenage attendance is encouraged.
Photo ID may be required - tickets are not transferrable unless arranged prior.
Seating will be socially distanced, at small tables on the main level, and in theatre seats in the mezzanine, according to theatre's Covid-safe plan.