Presented By The Princess Theatre & Regurgitator
Regurgitator's Pogogo Show
(AUS)
With Larrikin Puppets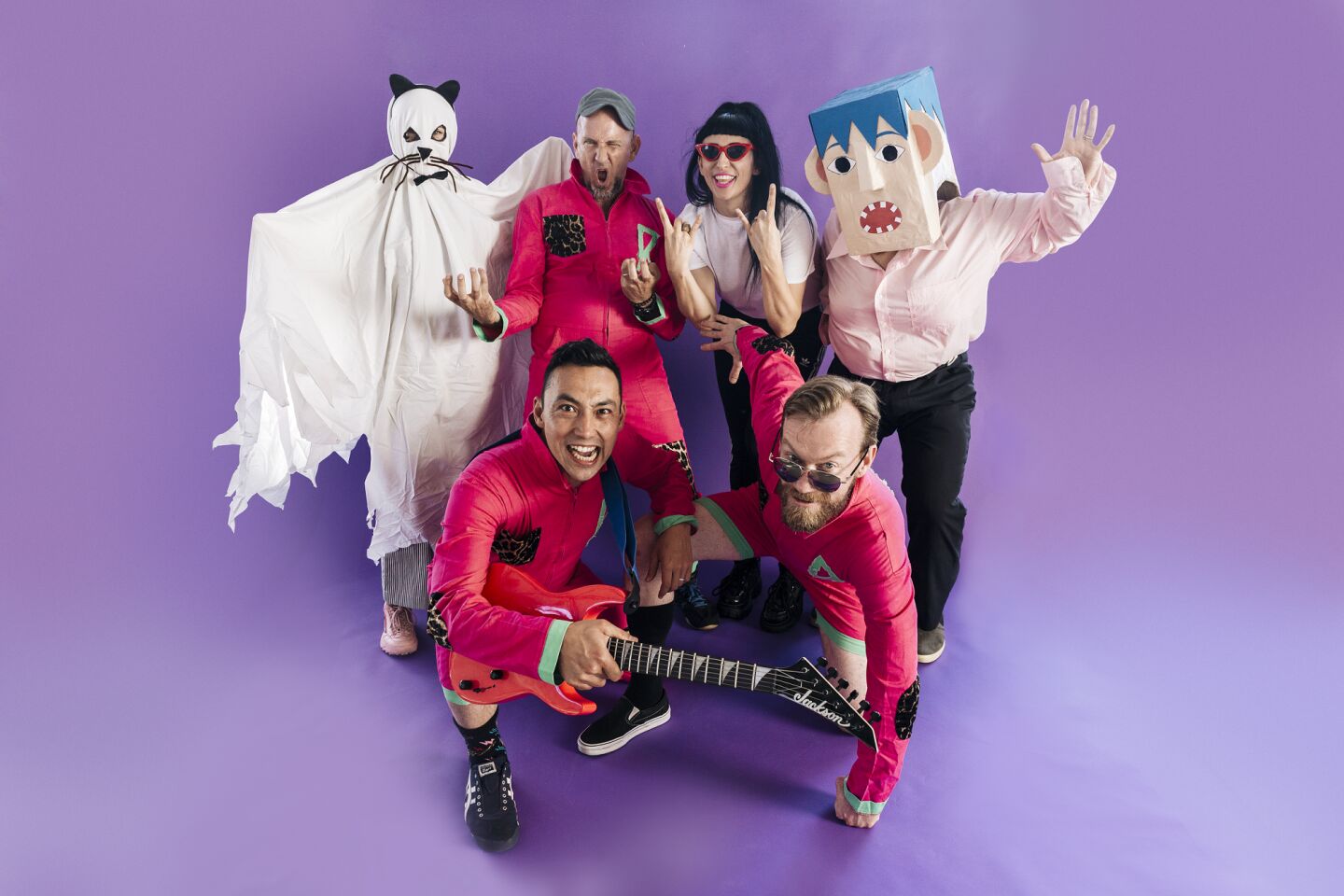 ---
Info
General Admission
Seated & Standing
All Ages No Alcohol
---
---
---
Group pricing available!
Renowned Brisbane mashup rock/electro/punk/poppin' funtime outfit Regurgitator have cooked up a sugar-soaked record written especially for kids!
Having performed at a number of children's events in recent years, the multi-platinum, multi-ARIA Award-winning band have developed the kids music project Regurgitator's Pogogo Show - a typically manic playground that careers between punk, hiphop, funk, electro-pop and everything in between, true to their inimitable nature.

The collection of songs - The Really Really Really Really Boring Album - is about as silly and cheeky as a record can get, whilst still offering a G-rating suitable for the tiny folk. Featuring instant-ear wriggles such as 'The Box' and 'Games On My Computer', it's sure to bring a smile to long-terms fans as well as the young ones in their life.

The band have never been more excited: "We've got our tiny amplifiers warmed up, our teeny drum kits tuned and plenty of soap for our filthy little mouths. We're ready to shout till our voices are wrecked, if you're ready to scream till your parents are deaf!"
Laugh, play, sing and dance along with quirky local children's act Larrikin Puppets! Their colourful, fast-paced puppet show is packed with zany Muppet-style characters performing funny skits and catchy original songs.
Regurgitator's Pogogo Show will have your kids climbing walls of The Princess Theatre this July!